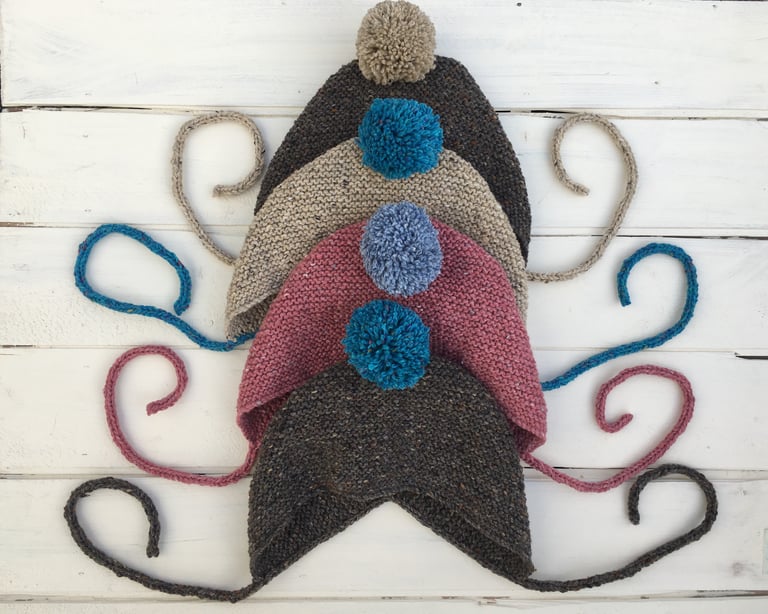 I've named this bonnet after Bonamargy Friary which is in Ballycastle. It is one one of my favourite places to visit with my kids. Unlike the Ballintrae Bonnet the Pom Pom is more to the top of the Bonnet as opposed to the back of the bonnet.
The bonnet sizes from 3-6 months to 3-4 years. If the size you need is out of stock I can organise a custom order for you. We can also offer other wool colours such as Navy, Mustard, Green, Pale Blue or Berry Pink.
All of our bonnets are handmade by local lady knitters. The wool we use is from the famous Donegal Yarns.