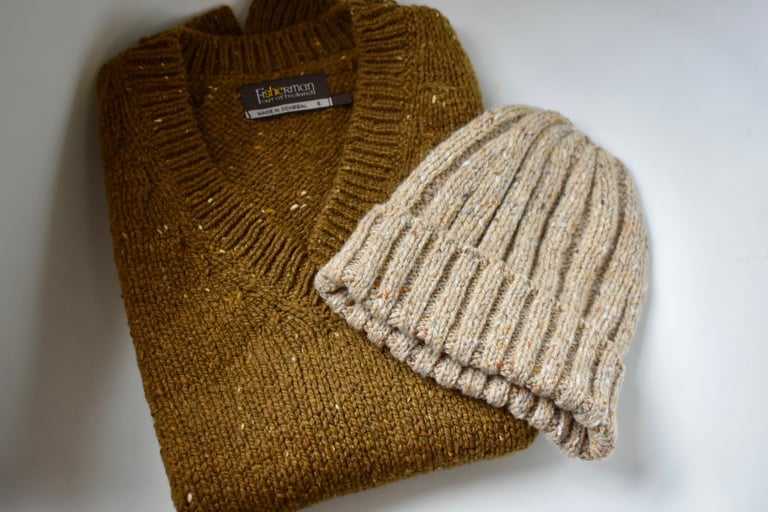 Donegal Fleck Hat - Made in Ireland
These merino wool ribbed hats are made from beautiful Donegal Yarns wool which is produced in one of the oldest yarn mills in the country. Available in three colour-ways; dusky pink, olive and oatmeal. They pair well with our Donegal vests!
The famous Donegal fleck is a well known feature in this yarn. A nod to the past and to the texture of the Irish landscape.
Fisherman Out of Ireland have made these gorgeous beanies for our shop in their Kilcar studio in Co.Donegal.
We use UPS to post to overseas customers.