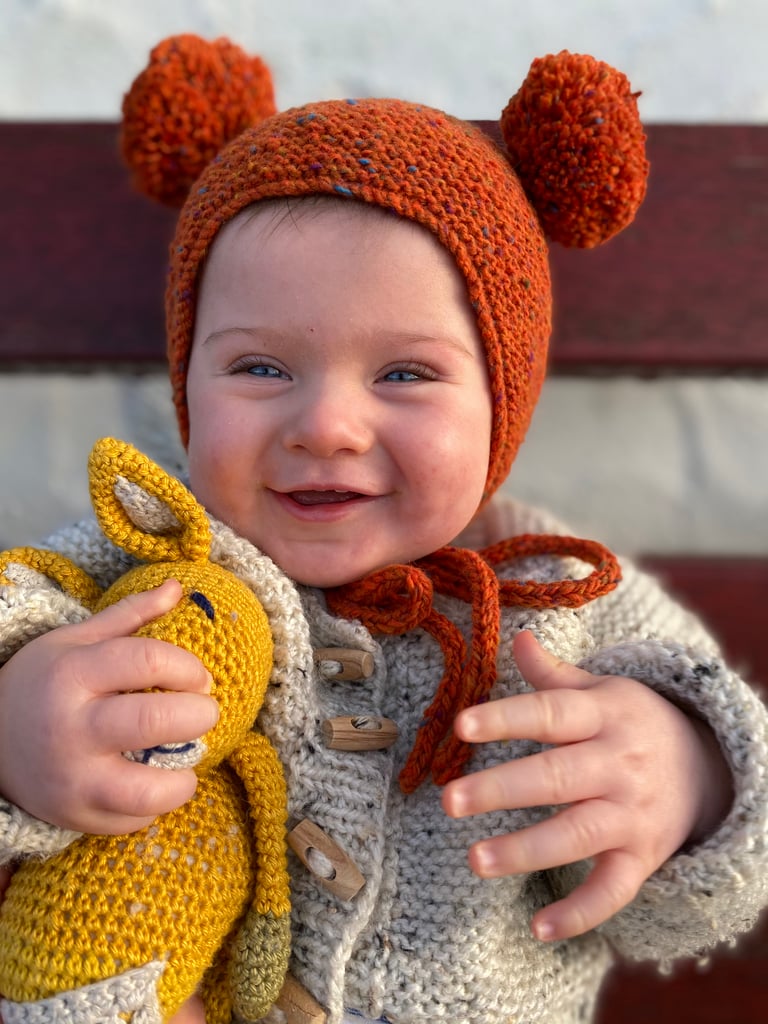 Teddy Bonnet - Hand knit in Ireland
This bonnet is unashamedly cute.
The little Pom Pom ears are an adorable touch.
Available in a newborn size, 3-6 months, 6-12 months, 1-2 years, 2-3 years & 3-4 yrs.
If you feel your little one is big for their age then it might be necessary to go a size up with the bonnets just get in touch if you need any help.
I can also have 3-4 year old bonnets made if you get in touch. (There may be a few in the shop - see below).
As with all our garments this bonnet is handmade by a local Irish knitter. Uniquely the wool we use at Bramble Green is produced here in Ireland by the famous Donegal Yarns.
Contact us if you have any questions about availability of this hat in other sizes or colours.