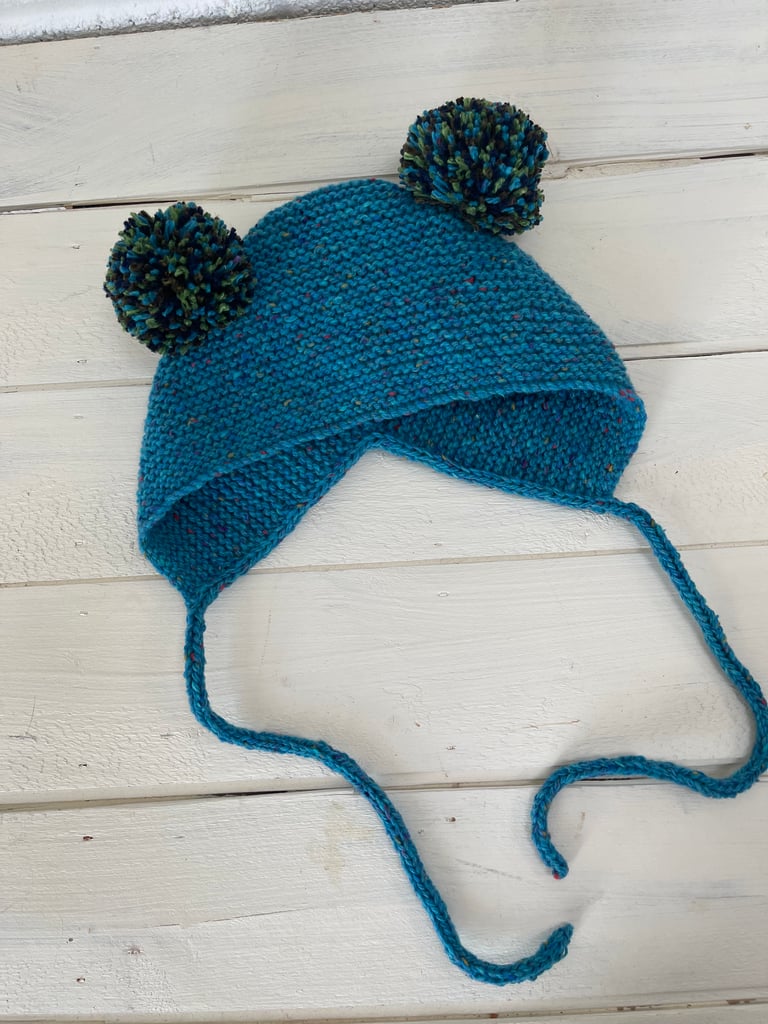 Teddy Bonnet - Hand knit in Ireland
This bonnet is unashamedly cute.
The little Pom Pom ears are an adorable touch.
Available in a newborn size, 3-6 months, 6-12 months, 1-2 years, 2-3 years & 3-4 yrs.
If you feel your little one is big for their age then it might be necessary to go a size up with the bonnets just get in touch if you need any help.
I can also have 3-4 year old bonnets made if you get in touch. (There may be a few in the shop - see below).
As with all our garments this bonnet is handmade by a local Irish knitter. Uniquely the wool we use at Bramble Green is produced here in Ireland by the famous Donegal Yarns.
Contact us to order a handmade bonnet via email if we don't have your size and colour available.