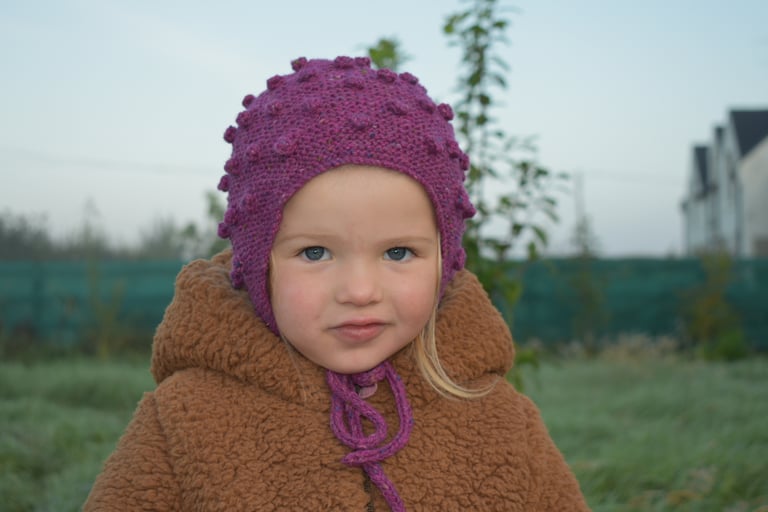 Donegal Bobble Bonnet - Hand knit in Ireland
I personally love Bobbles on a bonnet and I'm so happy to have this in our new range.
All of our bonnets are handmade by local lady knitters. The wool we use is from the famous Donegal Yarns.
Get in touch via email if you want a custom order made ..you pick the colour and size if it's not in the shop.